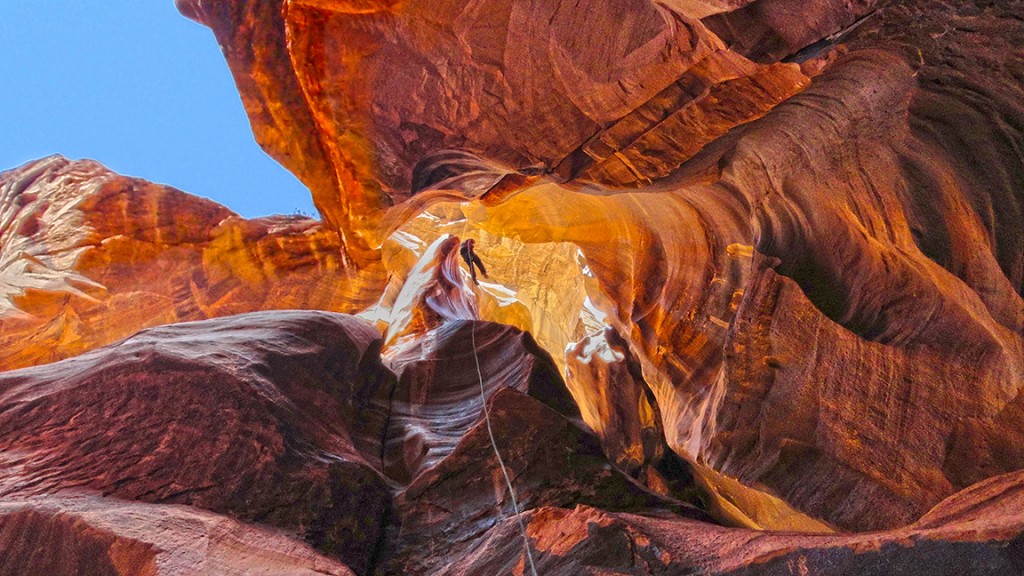 Looking for our waivers? Click here!
SoCal Adventure Company, home of SoCal Guided Adventures, is Southern California's premier outdoor adventure guide service. We offer a wide variety of trips and excursions to some of the most beautiful and exciting areas that the Southwestern US has to offer, and offer full-service guiding for rock climbing, canyoneering, hiking, mountaineering, and technical caving. Our friendly and professional staff will take care of everything from the rental gear and safety equipment to healthy snacks along the way for the trips, and our technical expertise, broad knowledge base, and unrelenting focus on safety will guarantee a fantastic and unforgettable experience for first-time adventurers and seasoned outdoor veterans alike.
Since its original formation as Dave Hamilton Guide Services in the fall of 2000, SoCal Adventure Company has been guiding trips throughout California, Nevada, and Utah for over thirteen years. We have accommodated a wide variety of different events and excursions, from beginner-level high school orientation trips, to half-day introduction to climbing events, to BSA Merit Badge certifications, to ice canyoneering in the slot canyons of Zion National Park, and we are always happy to work with new clients to find a custom adventure that will be perfect for your group to enjoy.
Going on adventures in nature is one of the most rewarding and exhilarating experiences that a person can have, and there are literally hundreds of amazing adventures all over Southern California just waiting for you to go out and find them. Give us a call, and we will help you add some adventure to your life.